School News
Discover CommUnity a chance for students to share best practices
Posted on

May 4th, 2017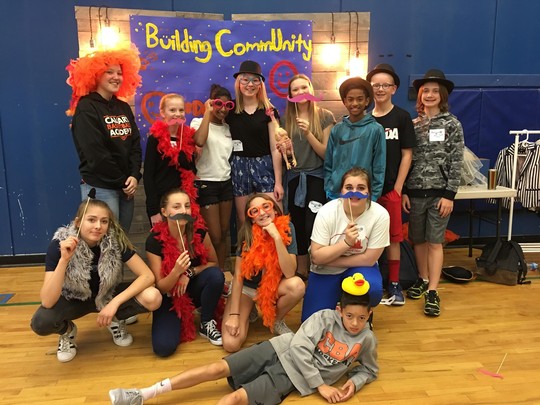 Today over 300 Grade 7-12 students and faculty from across Palliser Regional Schools came together at the Discover CommUnity Conference, aimed at sharing, celebrating and encouraging student leaders.  A number of our own junior high students were involved in todays event.
Discover CommUnity is a follow-up to Discover U, a student-led conference held in Lethbridge last November, organized by Palliser students for their peers. That conference included time for school teams to begin planning their leadership work for the year.
Director of Learning Jason Kupery says Palliser high school students used breakout sessions to share some of their success stories from this past year – whether they involve creating student mentorship teams or organizing drives to support community needs.  The purpose is to share key takeaways of what worked well at their school and what might work well at others.
"There's so much diversity in Palliser and one of the benefits of that is we can learn so much from each other," said Jason Kupery.