School News
Join Us at the Courage Celebration
Posted on

January 10th, 2018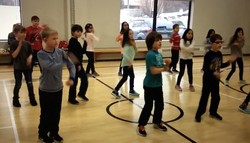 Come out and see what the grades 1-6 students have been learning through hip hop at our Courage Celebration this Friday from 11-12:30 in the main gymnasium.

Movement with a Message was started by Connie Jakab, a mother from our TCS family, who is passionate about building courage in others through hip hop. Friday's courage celebration is for all parents as well as the students. Connie will be speaking with the parents at 11 and then the students will be performing their hip hop dances for all of us. It will end with a family connection activity.

We hope you are able to come for this amazing celebration!
Click here to view the poster and find the link to learn more about the program.