School News
Toonies for Terry
Posted on

October 1st, 2017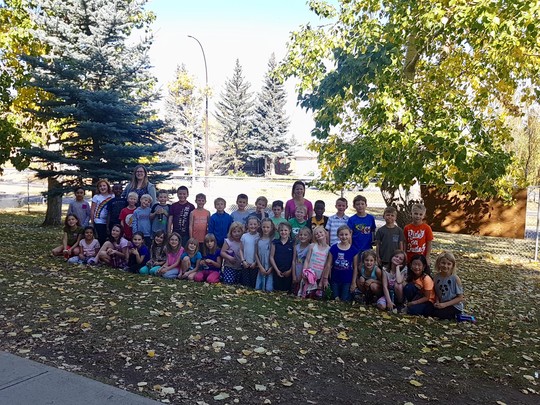 Our Grade 2 students  organized Toonies for Terry. 
The Grade Twos were learning about Terry Fox and participated in the Terry Fox Run on Thursday, September 28th.  It was a beautiful day to support an amazing cause. 
All students in K-9 were invited to support our Grade Two students with this cause by bringing in a toonie to donate to the Terry Fox Foundation and cancer research.  The students were able to raise over $300.  Thanks to everyone who participated.
Check out this inspirational video the students watched   https://youtu.be/f1QOtPDAAeY