School News
Welcome to our Student Teachers
Posted on

January 9th, 2018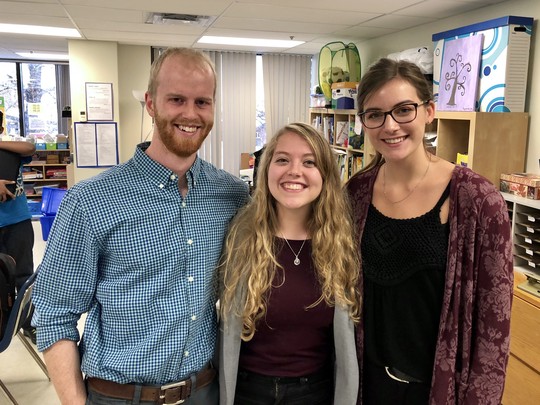 We are very excited to have three student teachers join us at TCS.  Please give them a warm welcome (from left to right):
Nicholas McKenzie-Hougestol is studying to be a teacher at Ambrose University and this is his first placement.  Nicholas will be working with Mr. 'tHart for 5 weeks.
Marissa Boles is from University of Lethbridge.  Marissa is on her fourth and last placement and will graduate this year.  She has concentrated in English/LA.  Marissa will be assisting Mrs. Snell for 4 months.
Madison Haller is also from Ambrose University and will be completing her first placement alongside Ms. Boldt and Mrs. McKitrick for the next 5 weeks.