Thank you to our major sponsors for your support for our wonderful school.  
It is your assistance that has contributed to the success of the event!
Athletes in Action

Our goal is to mobilize athletes and fans worldwide to boldly win people to Christ, deeply build into their lives and send them with an urgency to do the same. Since our rookie year in 1974 that's exactly what we've been doing. Today there are 60 staff in Canada and a world wide team of 600 in more than 60 countries. Check out athletesinaction.com for more about our ministry.
Calbridge Homes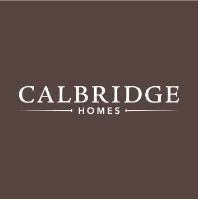 With a 40 year history, Calbridge Homes was built on a strong family foundation, and families more than anything continues to drive our business today. As a member of the Calgary community, we are committed to investing in its future generations.
Check out our website at: https://calbridgehomes.com
Earls Shepard-Flats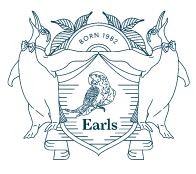 Nestled in the heart of the shopping district, Earls Shepard Flats offers a friendly, sophisticated setting to gather for lunch, dinner , after work drinks, or even a spirited night out. Enjoy globally inspired food, inventive drinks, and excellent service!
Check out their website at www.earls.ca/locations/shepard-flats
Trican

Trican is a global well service company built upon a foundation of solid corporate values, and a desire to exceed expectations and to nurture a culture of innovation.
Check out our website: http://www.tricanwellservice.com/  
Aspen Crossing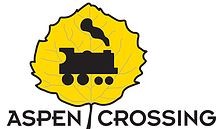 Nestled in the small hamlet of Mossleigh, Alberta, you'll find a train themed destination that is fast becoming a true rural gem in the Canadian Badlands.
Aspen Crossing is located just 45 minutes southeast of Calgary on Hwy 24, situated between 2 major cities, Lethbridge and Calgary.
 Having gotten its roots literally started as a tree farm and nursery, Aspen Crossing has been evolving for over 13 years to become a major tourist destination in the heart of Southern Alberta. http://www.aspencrossing.com
Aussie Rules Foodhouse and Bar

 Aussie Rules opened in the fall of 2002 with the mission of providing the very best entertainment Calgary has to offer. At Aussie Rules, we changed the perception of 'piano bars' forever by combining comedic shtick with great party songs that everyone knows and loves. You'll hear songs you remember from the 60's to the present, from country to rock and even some of today's hip hop and R&B hits.
Check out our website at https://aussierulescalgary.com
Authentic Orthodontics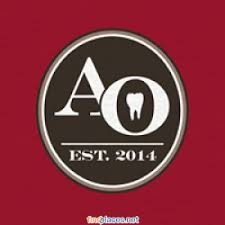 At Authentic Orthodontics, we are passionate about taking care of all your orthodontic needs. Whether you are young or simply young at heart, we want you to look at life with the confidence of a stunning smile.
Check out our website at http://www.authenticortho.com
Ambrose University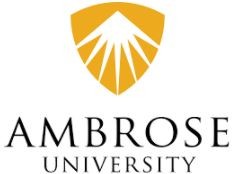 Experience a quality of education that you just won't get at a larger university. What you learn today sets the foundation for every step of your life's journey. Start your future at a university where people truly care about seeing you realize your dreams. https://ambrose.edu
Crossings Dance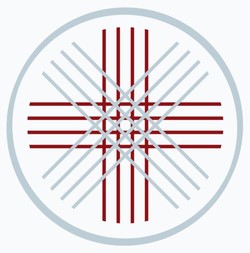 Since 1991, Crossings Dance has been committed to nurturing individuals of all ages and levels on their dance journeys, supported by our accredited faculty. Crossings Dance has a legacy of technical and artistic training and as a leader in the integration of dance science, we develop healthy dancers. Drawing from our Christian roots, Crossings Dance takes a holistic approach; respecting the dignity and uniqueness of each person by creating an environment for personal growth (body, mind and spirit). http://www.crossingsdance.com
Greenbay Bible Camp - West Kelowna, BC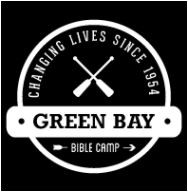 Green Bay Bible Camp exists to clearly communicate the teachings of Jesus Christ to people from all walks of life. Our purpose is to help Christians regenerate their faith while training and equipping people to serve Jesus and be an active member of the community. We do this through innovative programs and facilities. Check out our Website for Family Camp dates http://www.greenbay.bc.ca/
Kate King Jewellery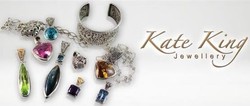 Dedicated to empowering you to achieve your maximum state as you move through your life. In addition to our Jewellery Collection we offer a selection of powerful and unique pieces to enhance your home or office. Our Room Gem Collection features gem material from around the world. https://katekingjewellery.com/
Laser Health Solutions

LaserHealth® Solutions clinics are committed to finding and fixing the cause of your pain. Pain is a symptom of an injury. When you only treat the symptom you're ignoring the original cause of the pain. Laser Therapy treats the injury itself. It works in a curative manner by treating conditions at the cellular level. https://www.laserhealthsolutions.com
9 Round Walden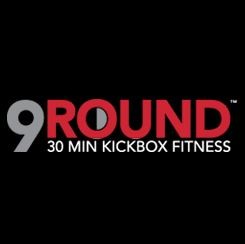 9 Round works because it includes everything you need: a full-body workout that's fast, effective and fun... personal trainers to help you... and expert nutritional guidance. And it's all based on the latest exercise and nutritional science.It is perfect for people who want an unique, fun, and proven workout that guarantees results. 9Round offers a kickboxing themed fitness program that incorporates a functional, interval, cardiovascular, and circuit training regimens. https://www.9round.ca
Limelight Photography

Calgary wedding photographer Paula Bitner has been operating Limelight Photography for 13 years.
She has had the pleasure of photographing hundreds of weddings, family and baby sessions in the beautiful landscapes of Calgary,
Banff, Canmore and the surrounding areas in Alberta. www.limelightphotography.net
Miko Photography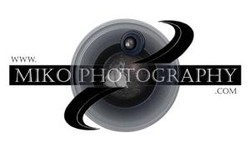 At Miko Photography we strive to capture more than just a beautiful portrait!  We want to capture the essence of YOU, the joy of the moment and all the magic that will let you relive those moments years later.  Trust Miko Photography to capture moments through the timeless treasure of professionally created images.
Check out our website at www.mikophotography.com
Mountainview Poultry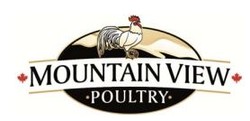 Mountain View raises free run broiler chickens and processes them at an onsite provincially inspected plant.
We are proud to offer fresh, locally raised poultry at a great price to restaurants and private consumers in the greater Calgary area. http://www.vyefieldenterprises.ca/page/mountain-view-poultry
Newton's Fine Dry Cleaning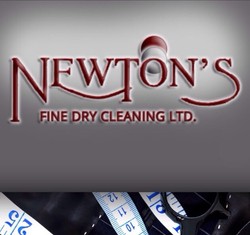 Newton's Fine Dry Cleaning has been a family run business for over 56 years, proudly serving Calgary since 1957. We value each and every one of our customers and thank you for your continued business over the years. http://newtonsfinedrycleaning.ca
Pawsitively Purrfect Pet Spa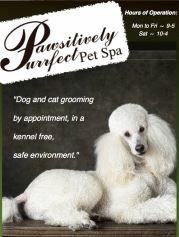 Treat your cat or dog with a visit to Pawsitively Purrfect Pet Spa. Located in Calgary, our grooming services will set your pooch's tail wagging and you cat purring. We also carry a variety of pet foods, accessories giftware and treats. For more information, call us today at 587-317-3677
School Start

Homeroom teachers can pick the supply; item, colour, quantity and size necessary for the grade and curriculum they teach. There is no waste. The school supplies arrive on time for the first day.Parents do not have to shop and worry about buying the wrong item or finding out the store they are at does not carry or has sold out of a popular item. Parents have the option to bring the order to school, or order on line.  https://schoolstart.ca/
Spruce Meadows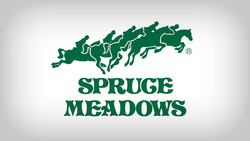 Spruce Meadows is an equestrian facility in Calgary, Alberta built by the Southern Family and opened in 1976. The show jumping complex is in the foothills of the Alberta Rocky Mountains just south of the city and comprises 360 acres
https://www.sprucemeadows.com/
Silverwood Theme Park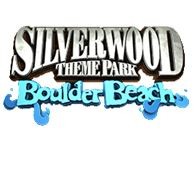 Welcome to Silverwood, the Pacific Northwest's largest theme park, with over 70 rides and attractions. 
Silverwood Theme Park is an amusement park located in northern Idaho, United States, near the town of Coeur d'Alene, approximately 47 miles from Spokane, Washington on U.S. Route 95. Owner Gary Norton opened the park in June 20, 1988.  Over the years, Silverwood has grown in both size and popularity, transforming from a small local amusement park to a regional theme park destination.
Check out our website at www.silverwoodthemepark.com
Shine FM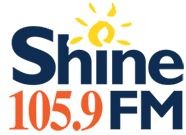 Touch Canada Broadcasting a Limited Partnership's mission is to entertain and engage audiences by providing a unique, connective and exclusive radio listening experience through the presentation of the gospel of Jesus Christ in song, praise, and spoken word. With the core foundation of integrity and accountability, we dedicate ourselves to implementing innovative programming strategies and unparalleled teamwork that provides listeners of all ages with an encouraging, uplifting, safe and fun listening environment. http://www.cjsi.ca/
Strike - Combat Archery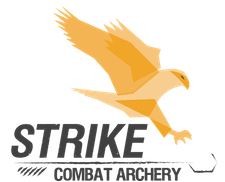 Played like dodge ball or paintball, combat archery pits teams of bow-and-arrow wielding players against each other. 
Their ultimate goal is to eliminate the opposing team by shooting them with our Combat Archery arrows (they're 100% safe, we promise!) or by catching the enemies arrows mid-flight. As a team-building event, or as a birthday party, nothing is quite as cool as a Combat Archery tournament. https://www.strikearchery.com/
Stryker Sports

Now in our eighth year in Calgary, Stryker Sports has developed volleyball and basketball skills development programs and camps in multiple locations in Calgary and the surrounding area
https://www.strykersports.ca
Wingate by Windham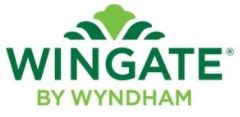 The Wingate by Wyndham Calgary South Hotel provides incomparable services for business and leisure travellers. From our "equipped for efficiency" business centre to our convenient work stations located in all guestrooms. No-charge high-speed internet is provided throughout the hotel. Calgary's Wingate by Wyndham Hotel takes pride in anticipating the needs of our guests. We are close to a large and rapidly-growing business park, and an easy commute to downtown Calgary, either by car or rail. City of Calgary's LRT station is within walking distance.
http://www.wingatebywyndhamcalgary.com

We have been blessed to have many Business Donors support our auction. 
To show our appreciation please take the time to support these donors  by frequenting their businesses.