THE ARTS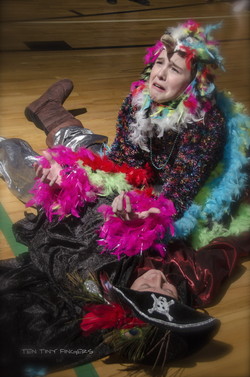 From music to art to drama, the students at TCS can try it all!
Students from K-6 receive weekly music and art classes taught by specialists in those areas. They also participate in monthly assemblies with their buddy classes and the annual Christmas production.
In junior high, students can choose from a number of worship and art options. Our music program offers worship band which leads worship in Chapel on a regular basis.   Players of orchestral strings, woodwinds, or brass instruments can participate in mini ensembles to grow in musical skill, worship experience and harmonizing relationally, spiritually and musically.  The art program offers a variety of courses from handcrafts, sketching and painting to working with clay. The drama program offers a junior high drama option allowing our Grade 7-9 students to present a spectacular drama production(s).
Performing Arts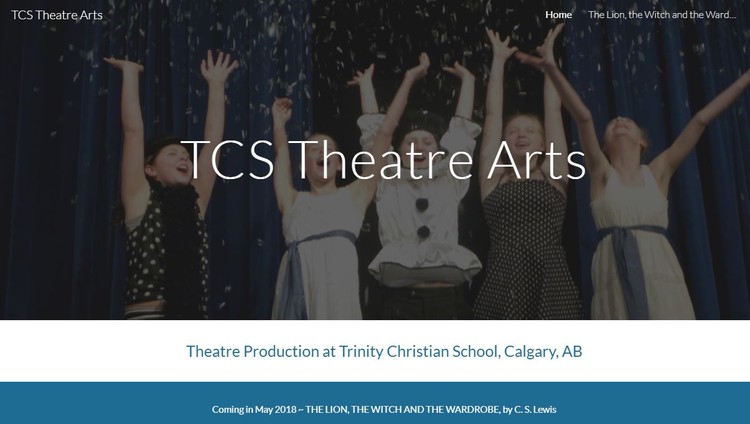 2017: Alice's Wonderland is Nominated for Three Awards!
Congratulations to our Alice's Wonderland cast for being nominated for three awards: 
** BEST YOUNG LIVE THEATRE ENSEMBLE:  full cast
** BEST ACTRESS LIVE THEATRE AGE 13:  Macey M
** BEST ACTRESS LIVE THEATRE AGE 15  Natalie M (not a TCS student)
The awards will be presented at the 1st Annual The MICs at the International Awards Gala For Youth on May 27th.  
To read more about the MICs click here.