Back to all posts
Posted on
Day Four: Playing Hard. Working Hard.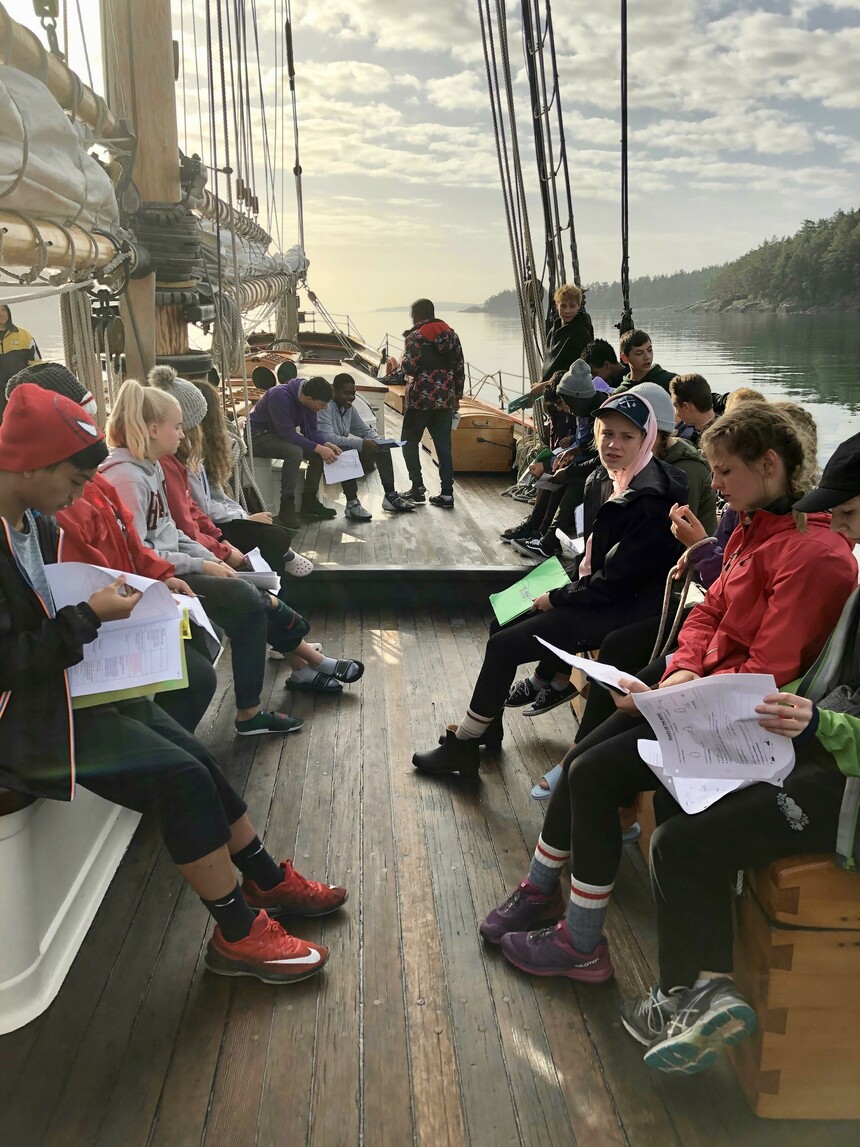 Day started out sunny and beautiful, and we headed to shore on Pender Island. After some exploring time, half the group went on a short hike, while the group that remained played some games on shore.
After returning to our ships we continued with lessons and we moved to Deep Cove for the night. After weighing anchor many of the students went swimming. The water was cold and salty, but the kids had fun. The group is in good spirits, but the fatigue is starting to show. Over half way done.
SALTS Day Four