Educational Accomodations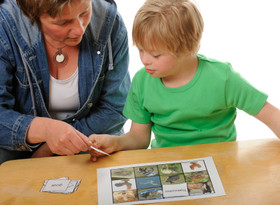 TCS is a school that desires to educate the children of believers, challenging each student to reach their full potential in every area of personal development – emotional, physical, social, intellectual and spiritual.
Students with special education requirements (those assessed as having a mild or moderate disability or who are gifted and talented) are provided an Individualized Program Plan (IPP); a concise plan of action designed to address their personal education requirements.
The following Inclusive Supports Services are available on-site to students:
Learning Support Teacher (LST) – can provide standardized assessments and support to students through individual and small group interventions.
Educational Assistant (EA) – most classes have some assistant time available for students with unique requirements, for support individually or in small groups as directed by the teacher.
Family School Liaison Counselor (FSLC) – strengthens and supports children and their families through challenges and concerns they may have via a counselling relationship or as a resource liaison.
Early Literacy Assistant – provides additional programming for ECS-Grade 2 students to support development of early literacy skills.
Furthermore, based on service provision priorities for available resources, additional team members may be accessed through the Regional Collaborative Calgary & Area (RCCA)
Speech Language Pathologist (SLP)
Occupational Therapist (OT)
Physical Therapist (PT)
Psychologist
We strive to be a school that is inclusive, where every student is considered a valuable member of the community with a significant contribution to make. We continually seek to access services or gain expertise that will prepare each student at TCS for a life of learning and service in God's world.