Music Academy
2020-2021 UPDATE
TCS MUSIC ACADEMY is now taking registrations for the 2020-21 school year.  We are pleased to offer music lessons with the following teachers:
Tim Bartsch - PIANO
Doug Crowe - GUITAR, BASS, UKULELE
Sarah Schenk - PIANO
Charlotte Loeppky - PIANO, GUITAR, and PERFORMANCE* (new) 
*PERFORMANCE - performance coaching is geared for students who want to sing and accompany themselves on an instrument to create performance videos or prepare for live performing.  Students taking Performance should have experience playing an instrument, be able to read basic music and/or chord charts with an interest in performing for an audience.  We can arrange a combination of online and in-studio lessons.
Safe Studio Practices Regarding COVID-19
IN-STUDIO lessons will follow the same regulations that TCS is implementing for all students and age groups, in accordance with Alberta Health and Palliser School District requirements.
In addition, we are installing clear barrier curtains in our 2 teaching studios, so teacher and student can communicate and interact without the need for masks.  
Studios will be equipped with hand sanitizer and all communal surfaces will be cleaned between each lesson.  Students will be required to wash their hands before and after their lessons.
Lesson Scheduling
Lessons will begin mid-September after students have settled into school routines.  We will contact families by email or phone to arrange a weekly lesson time.
For the 2020-21 school year, students will have the option to book lessons IN-STUDIO, or ONLINE.  We aim to remain flexible as health regulations and individual student needs may change during the course of the year.
IN-STUDIO lessons are scheduled by the school calendar during daytime hours.  Lesson times should be approved by the home room teacher to ensure students are able to keep up with academic work.  
ONLINE lessons will be scheduled on an individual basis, either during school hours if a student is working from home, or after school hours as arranged with the teacher.
Some school events may interfere with lesson times, so a make-up lesson can be arranged with the music teacher to catch up on any times missed.  
Fees
PAYMENT OF FEES
Lesson fees are $25 per weekly half hour lesson, and payment is arranged directly with the music teacher.  
There is a registration fee of $20 per student.
Registration
TO REGISTER FOR LESSONS WITH TCS MUSIC ACADEMY, EMAIL  TCSMusicAcademy@gmail.com WITH THE FOLLOWING INFORMATION:
Student's name / grade / home room teacher
Parent email and phone numbers
Instrument desired - PIANO, GUITAR, BASS, UKULELE, VOICE or PERFORMANCE
Indicate IN-STUDIO or ONLINE lessons
Send in Registration Fee of $20 per student by e-transfer, or cash in an envelope labelled "MUSIC ACADEMY Registration fee for (student name)" at the school office when school opens.
Questions can be emailed or call Charlotte Loeppky 403-863-5754.
Music Academy Teachers
CHARLOTTE LOEPPKY 
Music Academy Director
Instructor in PIANO & GUITAR
Charlotte grew up in a household of music, where the whole family sang and played the piano.  She studied RCM piano for ten years, then ventured into voice and guitar studies, performing in choirs, a director and accompanist for church worship, touring groups and bands.  She has worked with various theatre companies as accompanist, performer, music director and arranger for numerous productions.  She also composes, records and performs with local artists.  She has been teaching music to students of all ages for over 25 years and enjoys tailoring lessons to fit the uniqueness of every individual.
TIM BARTSCH - PIANO

Tim loves music. He started taking piano lessons at age 7 and started teaching at age 15. Along the way he picked up the trumpet and guitar and sang in choirs. He completed his Performer's ARCT in Piano in 1999. Tim has been a youth pastor, worship pastor and loves to work with children and youth. Presently, Tim is a Yamaha Music Instructor and Examiner. He lives  in Canyon Meadows with his wife and 3 children. 
"As a music teacher my first goal is to pass on a deep love of music to every one of my students. It is far more enjoyable to work hard at something you love. And if you learn to make music for yourself, you have a gift that will stay with you for the rest of your life. And that's amazing."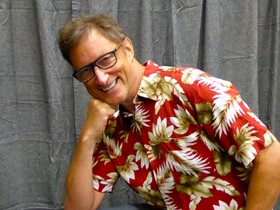 DOUG CROWE - GUITAR
Doug Crowe joined the TCS Music Academy teaching staff in 2016.  He is an actively performing guitarist in Calgary, playing regularly for worship services at his home church, as well as in Calgary's "The AdHoc Band," a group of talented musicians who play fundraisers to help out local charities.  He has raised two very talented sons and offers wonderful expertise in guitar and bass technique for all levels and styles.  Doug is married and lives in the Sundance/Midnapore neighborhood.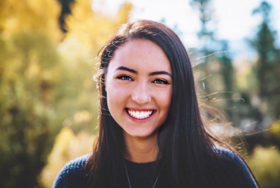 SARAH SCHENK - PIANO
Sarah grew up in a musical family, with her parents facilitating in school programs and owning a music studio. She fell in love with music at the age of 4 when she started playing piano. Teaching piano brings her much joy, and she has been teaching for over 10 years. Her teaching experiences have influenced her career decision to study Elementary Education at Mount Royal University. Sarah loves guiding students through their RCM exam preparations, but also just encourages them to find joy in playing for fun, whether it's classical, pop, worship or Disney! Outside of teaching music, Sarah loves playing soccer and spending time with her family (new daughter, Saffron) and dogs!