Parking - Staff & Visitors
Please park in the designated areas only.  
TCS Parking Lot Guidelines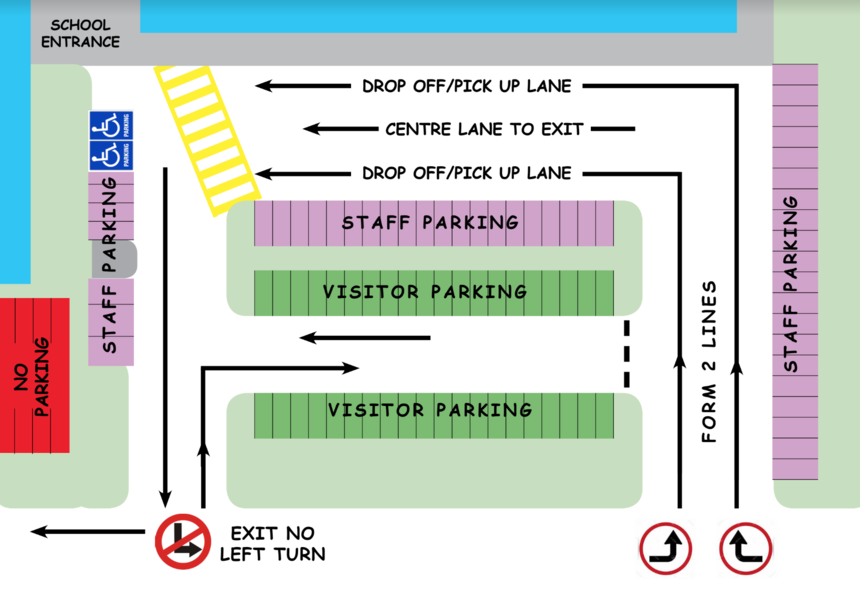 TCS Parking Lot
We ask that you continue to glorify God in your driving and parking habits. And put on the clothing of patience as you drop off and pick up your child(ren). A couple of reminders for you to consider:
Please ensure that you are dropping students off using the outside lanes only.
Drop and go only. Please do not park your car in the drop off zone for any reason.
Even a few moments with a lane blocked can cause cars to back up on the road. If you need time to organize your child(ren), please pull into a designated stall in the west side of our parking lot.
Remember that it is our goal to "unload" each entire lane at a time like a roller coaster. By allowing one full lane to leave at once, we ensure that we are as efficient as possible, which decreases your wait time!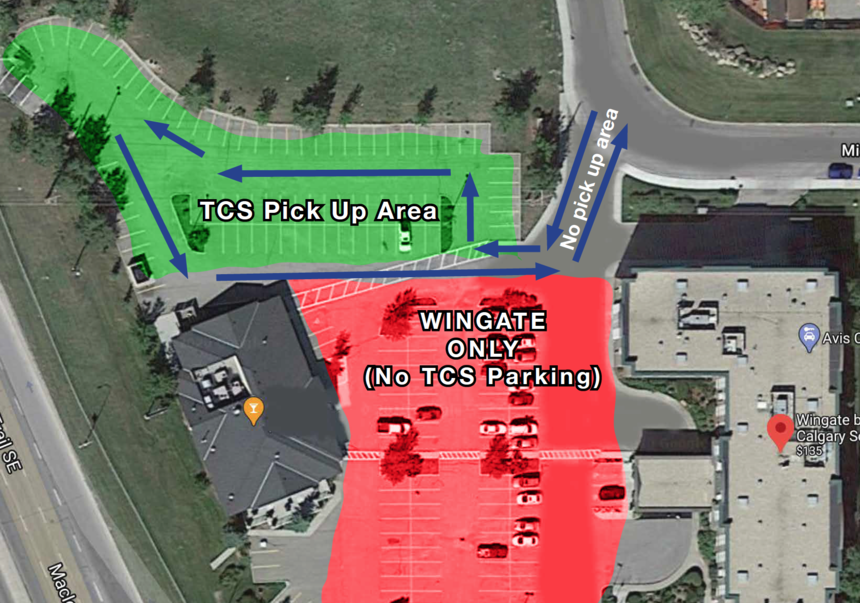 WINGATE
The use of the Wingate parking lot is a privilege that they extend to us. Please do your best to respect the following guidelines.
When picking up your child(ren) at Wingate following school, please park in our designated area.
Please ensure that you do not park, or pick up on the entry way, but pull into the parking lot to collect your child(ren).
Please do not linger at Wingate. If students are playing at Wingate while parents are visiting this proposes a risk for Wingate.
Help us remind students to not play in the garden area around the Wingate sign, or climb the trees.
Only pick up at Wingate if your 'youngest' child is grade 3 and above. If you have younger students please pick up at TCS.
Back into the stalls if at all possible. This will make exiting much easier and smooth.