TCS Eagles Hockey (Elementary)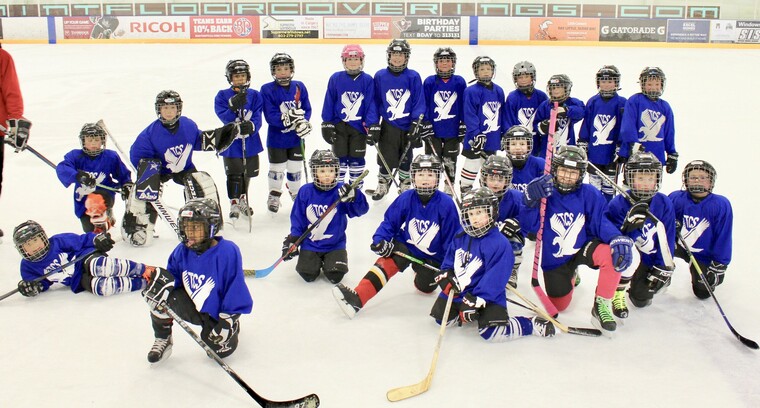 The 2020-21 is postponed until further notice.
The TCS Eagles Hockey Program is for all TCS students (boys and girls) in Kindergarten through Grade 6. We run a weekly program after early dismissal on Fridays from October to March. The program is run on a volunteer basis and each week consists of general instruction with some fun games at the end.
Most students that participate are not involved in organized hockey so it's a great chance to introduce them to the game. The purpose of the program is to develop friendships, develop hockey skills, and have a lot of fun through playing hockey.
We play at the Cardel Rec Arenas (#100 - 333 Shawville Blvd SE) on Friday afternoons from
Grades 4-6: 1:15 – 2:45 pm 
Kindergarten – Grade 3 and the Learn to Skate Program: 1:30 – 3:00 pm
The 2019-20 Season Coordinator is Miriam Kearnes. If you have any questions you can contact Miriam at tcseagleshockey@gmail.com.