Kindergarten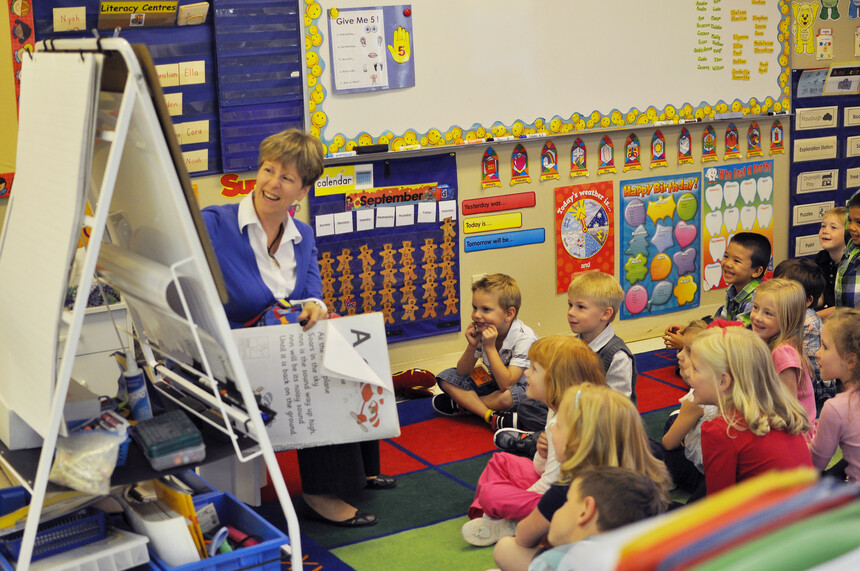 Kindergarten is an exciting time for young students and their parents alike!  It is vital that this first year of formal schooling is a positive one, in which a solid educational foundation is laid and a strong sense of community is established.  Our mission at T.C.S. is "To prepare God's children for a life of learning and service in His world.  By the grace of God, in partnership with the Christian home and church, we will lead children to be the best they can be for God's glory."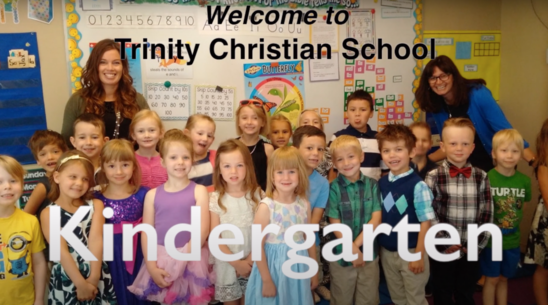 Watch our video to see what a typical day in Kindergarten would include.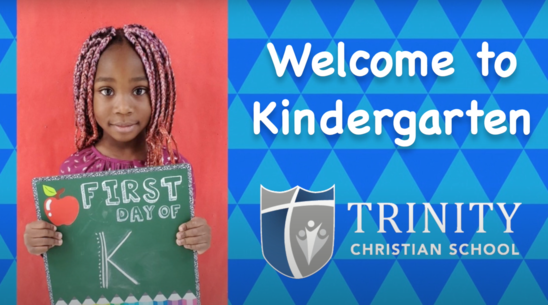 Hear from our awesome Kindergarten teachers on why our TCS program is the best!
Our kindergarten program focuses on:
Playing, worshipping, serving and learning from God's perspective
Personalized, developmentally appropriate learning
Developing responsible, caring, Christ-centered living
Interesting, purposeful, sensory-stimulating learning experiences
Grade one preparation while encouraging a strong love of learning
Teachers hold a valid Alberta Learning teacher's certificate and are committed Christians with a dynamic relationship with Jesus Christ who love and enjoy being with children.  Our kindergarten teachers are supported by a Learning Assistant.
We follow the Alberta Curriculum and include the following in our programming:
Spiritual/faith development
Early literacy
Early numeracy
Creative expression
Physical skills and well-being
Personal and social development
Environment and community awareness
Citizenship and identity
An exciting component of the subjects/themes that we cover is something called Teaching for Transformation.  We desire that our students (and ourselves) become:  God-worshippers, Idolatry-discerners, Earth-keepers, Beauty-creators, Justice-seekers, Creation-enjoyers, Servant-workers, Community-builders, Image-reflectors, and Order-discoverers.  Therefore, we strive to weave these "through-lines" into all that we teach and do at Trinity Christian School.
A typical day in Kindergarten would include:
Time with God through song, prayer, devotions, & Quiet Time
Circle Time
Morning Learning Centres
Snack & Recess
Phonics/Reading/Printing program
Bible Lesson
Mathematics
Lunch & Playground
Specialty Classes (Music, Phys. Ed., and Computers)
Theme Centres/Purposeful Pay (Dramatic Play, Sand, Water, Playdough, Listening, Games, Blocks, Crafts, Painting, Exploration Station, Light Box, Puzzles, Lego, etc.)
Parents have a wonderful opportunity to build into community and to actively partner in their child's learning through volunteering.  This would include classroom help, driving to and attending field trips, skill practice at home, and classroom maintenance.  Outings we enjoy in Kindergarten are field trips to Safety City, a fire hall, "I Can Be a Scientist", "Backyard Bugs", Inglewood Bird Sanctuary, Leighton Art Centre, and Granary Road.  The kindergarten children also participate in school-wide activities such as assemblies, spirit days, Cobs 'n' Dogs day, the Christmas concert, sports day, and walkathon.  A sense of community begins even at this level, as the Kinderkids develop a relationship with a "buddy" in grade five—always a highlight for the students.
We offer two classes of Kindergarten:
Monday/Wednesday full days (8:20-3:20) OR Tuesday/Thursday full days (8:20-3:20) with most alternate ½ day Fridays (8:20-12:20).  Class size is 20-22 students.
Please note:  children must be five years of age by December 31st of the year enrolled.