Volunteer Requirements
ALL Volunteers
ALL Volunteers are required to provide an updated Volunteer Confidentiality Form and a Police Check to the Front Office ANNUALLY.  The annual submission is a new requirement by Palliser School Division.
Please find below the list of requirements for volunteers below:
Volunteer Confidentiality Form
Police Check Step by Step Instructions
Volunteer Driver Requirements
Coaching Requirements
VOLUNTEER CONFIDENTIALITY FORM
Print off and provide the completed form to the Front Office.  Click HERE for the form.
POLICE CHECK
STEP 1:  Volunteer Letter

BEFORE getting your POLICE CHECK, request a VOLUNTEER LETTER from Moira VanEllenberg by emailing her at tcs@pallisersd.ab.ca.  Please include in the subject line: Volunteer Letter.  
Moira will email the Volunteer Letter back to you.  Please download and save on your computer if you would like to apply for your Police Check on-line (Calgary Residents only).  Otherwise, print it off and take to your local Police Station or RCMP Detachment.
Once you receive your Criminal Record Check / Police Information Check please bring it into the TCS front office.
~~IMPORTANT NOTES~~
CALGARY RESIDENTS:  This letter will save you $30 - the process will be FREE.  

RESIDENTS OUTSIDE OF CALGARY CITY LIMITS:  If your residence is outside of Calgary city limits, you must take the volunteer letter with you to your local RCMP detachment.   The cost, with the volunteer letter is $5.  The OKOTOKS detachment is
Address: 98 Woodhaven Dr, Okotoks, AB T1S 1L9
Phone: (403) 995-6400
STEP 2: APPLYING for your POLICE CHECK
You can get your Police Check by visiting your local police station/RCMP Detachment or by applying on line (available to Calgary Residents only).  In either case, it will take 3-4 weeks depending on how busy they are.
Police Station:  
To apply at your local police station take your volunteer letter, and 2 pieces of government ID.  One must have a photo. Click HERE to find a location.
On-Line:  
The Police Information Check Unit (ePIC) of the Calgary Police Service is pleased to now offer the citizens of Calgary the ability to utilize the automated online system for applying for Police Information Checks.   

RCMP OKOTOKS Detachment: 
Address: 98 Woodhaven Dr, Okotoks, AB T1S 1L9
Phone: (403) 995-6400
How do I complete my Police Information Check online?
BEFORE GOING ON LINE:


Scan or take a picture of the volunteer letter provided to you by Moira, which includes our Volunteer Organization Authorization Number (VOAN)
have 2 pieces of government issued ID scanned and available on your computer to upload.  One piece of ID must include a photo. The easiest way to do this would be to take a picture on your phone, email it to yourself and then download and save. Click here for a list of acceptable government ID.
  A:If you have applied to volunteer at TCS in the past you are renewing your application.  If you are new to TCS you are completing a New Application.

Q: Do you have a volunteer letter issued from the agency?  A: This is where you will upload the volunteer letter provided by Moira VanEllenberg.
Click to access "Applicant Instructional Manual"
STEP 1:  Access the Calgary Police Service E-PIC system https://policeinformationcheck.calgarypolice.ca/
STEP 2:  Click on "PERFORM POLICE INFORMATION CHECK" at the bottom of the page.
STEP 3:  Follow the instructions on the page.  Use "PALLISER REGIONAL SCHOOLS - VOLUNTEERS" as the agency name you are applying for.
VOLUNTEER CONFIDENTIALITY FORM
Print off and provide the completed form to the Front Office.  Click HERE for the form.
STEP 3:  PROVIDE Your POLICE CHECK to TCS
If you have applied for your police check at the Police Station or RCMP Detachment you will receive a hard copy in the mail.  Please bring it in to the front office.
If you applied for your police check on line you will receive an email notification that your completed E-PIC is ready to view.  You must log into the system and share it with the agency, "PALLISER REGIONAL SCHOOLS - VOLUNTEERS."  TCS will be notified once a completed E-PIC has been shared.
Volunteer DRIVERS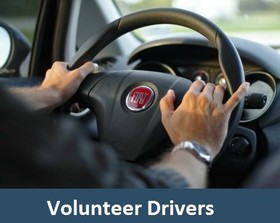 Trinity Christian School has implemented new policies to ensure the safety of students while travelling to and from school field trips and other school events with Volunteer Drivers.  The Palliser School Division now requires all volunteer drivers to complete the following three steps prior to driving students other than their own:
1.   Complete the VOLUNTEER DRIVER FORM and provide a copy of current DRIVER'S LICENSE and INSURANCE to the Front Office.  
Each of these must be submitted EACH YEAR.
2.   Submit a copy of DRIVER'S ABSTRACT to the Front Office.
A Driver's Abstract can be obtained at your local Registry Office.  Take the Form: Request for Personal Driving and Motor Vehicle Information (Driver's Abstract Request Form) along with your Drivers License to the Registry Office and an Abstract will be provided to you on the spot.
 3.   Police Information Check - See Above under ALL Volunteers section
COACH Volunteers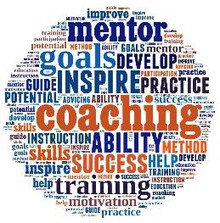 Athletics is a big part of Trinity Christian School and being a coach is a wonderful volunteer opportunity.
To become a coach at Trinity Christian School potential coaches must complete a formal registration. Fill out and provide to the Front Office.
There is a choice of 2 forms: