Back to all posts
Posted on
UNFORGETTABLE VOLLEYBALL SEASON!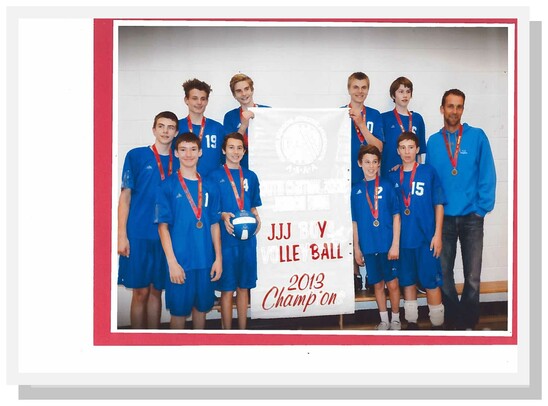 Congratulations 3J Sr. Boys Volleyball Team!
The senior boys volleyball team accomplished something that no other boys team has done in our schools past! The boys played in six tournaments and an entire regular season of play and they never lost a match all year long. The teams final win/loss tally was and unforgettable 40-0 record!!  We worked hard all season long and played in some really tight matches, however, we gelled well as a unit and learned to trust one another on the court when things got difficult. Thanks to our fans and wonderful manager/super mom (Anna-Jo) who supported us all season long! We finished the season off as CISAA Champions as well as South Central Zone Champions in 3J for the first time in our schools history. What an awesome accomplishment!! I am proud of this fine group of young gentlemen who represented our school in such a God-honoring way all season long!
Great work boys!
Mr. Jonker
Great success for ALL our teams this year!
Grade 9 Boys: Gold (League and Zones)
Grade 9 Girls: Silver (League and Zones)
Grade 7/8 Girls: League Bronze
Grade 7/8 Boys: League Silver
Grade 7 Girls: League Gold
Grade 7 Boys: League Bronze