Back to all posts
Posted on
Junior High Basketball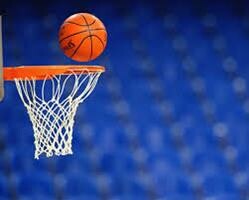 We have recently concluded another wonderful season of athletics in our Trinity Extra-curricular sports program. We are so proud of all of our basketball teams that skilfully represented our school during this past season. Thanks to a team of dedicated parent and teacher volunteers, we achieved much success at all levels. Our teams showed incredible growth throughout the season and many times, our Eagles came out on top in tournaments and league games. Not only did the teams have a lot of success in the win column, but positive character traits were developed and many kids learned about the importance of team devotions, quality time spent with friends, and being a Christian example on and off the court!
Below is a final result of how our teams finished off their seasons at year end tournaments and finals:
Grade 7 Girls - CISAA League Champions - Coaches: Michelle Duimel / Rob Betsworth Grade 8 Girls - CISAA League Champions - Coach: Lisa Dardis
Grade 9 Girls- CISAA Silver Medallists and for the second year in a row- 4J South Central Zone Champions! -Coaches: Stan Hielema/Howie McCollister/ Hans Boerstra
Gade 7 Boys - CISAA  - 4th Place - Coaches - George Graffunder/Dave Hooge
Grade 8 Boys - CISAA - 4th Place - Coaches- Andrew Dykshoorn / Jeff Logan/ Dave Vriend
Grade 9 Boys - CISAA - Bronze Medallists-  Coaches: Krista Barkey/ Chuck McKitrick
Congratulations to all athletes and coaches on another fantastic season of Eagles Basketball. We are proud of your accomplishments and all of the hard work you put into your seasons!
Thanks again to all of our super volunteers who made this season a big success!
Mark Jonker
Athletic Director