Back to all posts
Posted on
Grade 7 Boys Volleyball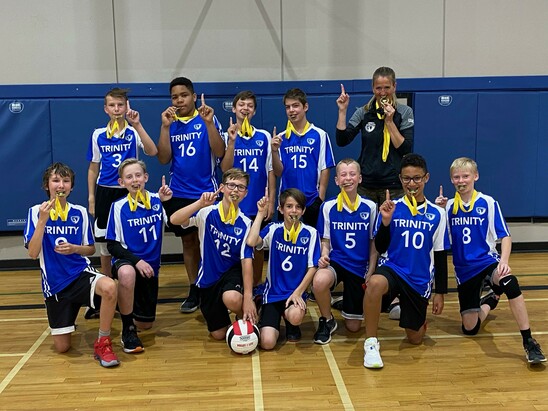 Congratulations to our Grade 7 boys for winning this weekends' triple ball tournament.  And to our Grade 7 Girls for their 4th place finish.  We are very proud of how hard both teams worked as well as the sportsmanship and positivity they displayed.  Keep it up EAGLES!
Thanks to the schools who help make this a successful event:
Glenmore Christian Academy
Calgary Christian School
Heritage Christian Academy
Calgary French & International School
 
BOYS
GIRLS

Gold

Silver

Bronze

TCS

CCS

GCA

GCA

CCS

CFIS
To view Grade 7 Girls action photos click here.