Back to all posts
Posted on
With Volleyball Wrapping Up, Basketball Season Will Start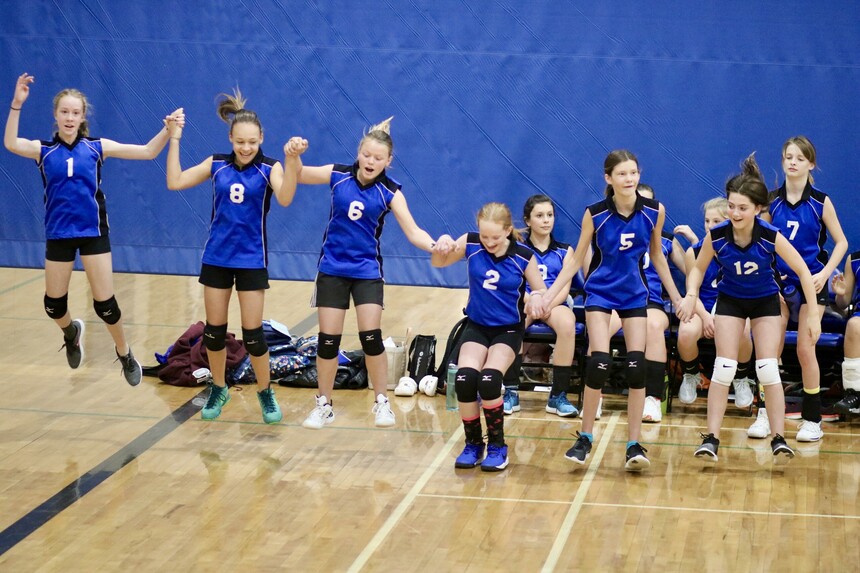 It is amazing that our 2019 volleyball seasons are almost over already.
All 6 of our volleyball teams have had very successful seasons so far on both the scoreboard and team building.
In addition to our league games, each team has had a chance to be challenged in weekend tournaments in a variety of ways:
our grade 7 teams competed in the grade 8 Rally Pointe tournament
our grade 8 boys competed in a high school feeder
the grade 8 girls played against grade 9 teams in their Rally Pointe tournament, and
our grade 9 teams played in Edmonton this weekend to play a variety of tough teams they have never played before and both medaled.  Grade 9 Boys won gold and the grade 9 girls won bronze.
The grade 7 and grade 7/8 Year End Tournaments will take place next week at a variety of locations on various dates. You can see the schedules for each tournament here.
With the end of volleyball comes the beginning of basketball.
We are also very excited to kick off our basketball season at the end of November. Once again we have a great group of coaches made up of parents, staff, alumni, and community members. All coaching personnel will be announced at a later date. Please see the tryout schedule here, mark your calendars, and set your alarms!