Back to all posts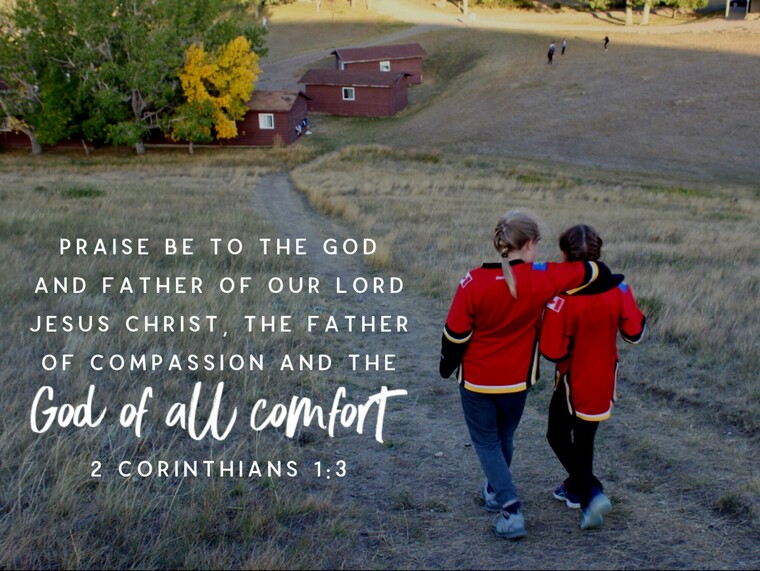 February focuses on COMPASSION.
Empathy refers to the ability to take on the perspective of and feel someone else's emotions, whereas compassion is this but also is accompanied by the desire to help. Sympathy is when we feel sorrow for someone else's misfortunes; compassion not only recognizes another's sufferings but also suffers alongside and takes action. Compassion motivates us to go out of our way to help the physical, mental or emotional pains of another.
As game changers, we can express compassion by following Christ's example. In our own suffering, we identify with Christ's suffering and know that he understands the deepest sorrows of the heart, for he himself has experienced them. He comes alongside us and through his Spirit, comforts our deepest griefs. We therefore can comfort others. While we might long to help others, there will be times when we are unable to. God our Father however, possesses ALL power and this combined with His compassion for us, allows us to trust Him. "Though the mountains be shaken and the hills be removed, yet my unfailing love for you will not be shaken nor my covenant of peace be removed," says the LORD, who has compassion on you." We can express compassion when we forgive others (Ephesians 4:32) and when we speak up for those who can't or when we defend the rights of the poor and those in need (Proverbs 31:8). Colossians 3:12 exhorts us to clothe ourselves in compassion and 1 John 3:18 tells us to love not only with words, but also with action in truth. May we put on the compassion of Christ when we encounter others in sorrow and brokenness.
Memory Verse: Praise be to the God and Father of our Lord Jesus Christ, the Father of compassion and the God of all comfort, who comforts us in all our troubles, so that we can comfort those in any trouble with the comfort we ourselves receive from God.
2 Corinthians 1:3-4