Back to all posts
Posted on
Excited for the New Year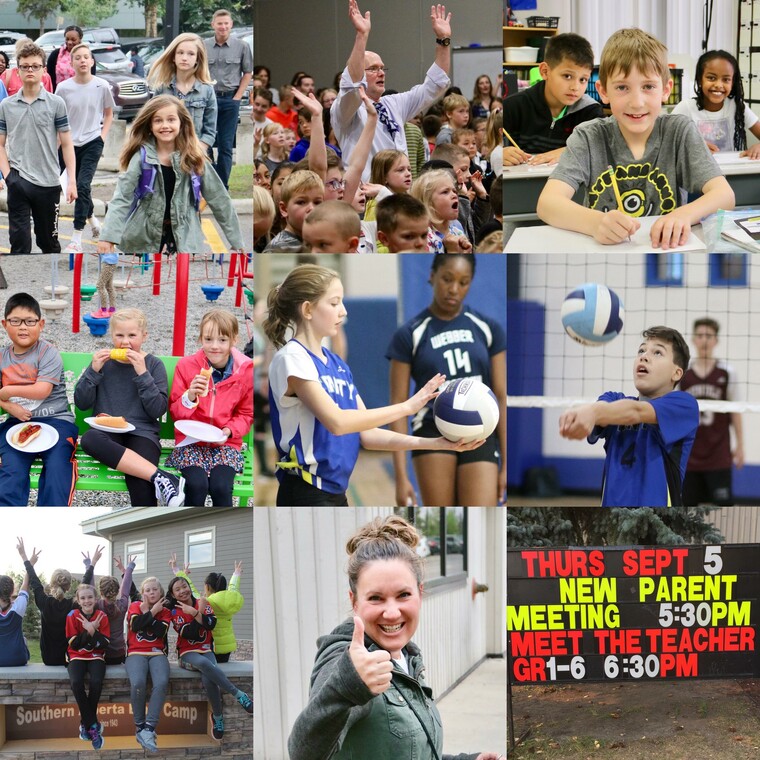 We are very excited to start the new year tomorrow and see everyone's smiling faces.
We have a very busy schedule all week...
Tuesday, Sep 3: First day of school
8:00 am : New students arrive.  Staff will guide them to their classrooms.
8:15 am: Doors open, students go to classrooms, parents can go to the gym.
8:45 am: Chapel (all welcome).
9:30 am: Parent Orientation with Mrs. Duimel and Mike Humphries.
12:00 pm: Cobs & dogs (all welcome - please bring blankets to sit on).
1:00 pm: Volleyball tryouts junior high girls.
2:30 pm: Volleyball tryouts junior high boys.
Wednesday, Sep 4
Junior High students leave for retreat at Southern Alberta Bible Camp.
Thursday, Sep 5
5:30 pm: New Parent Orientation.
6:30-8:30 pm: Meet the Teacher: Grades 1 to 6
Friday, Sep 6
Junior High students back from retreat.