Back to all posts
Posted on
Junior High Awards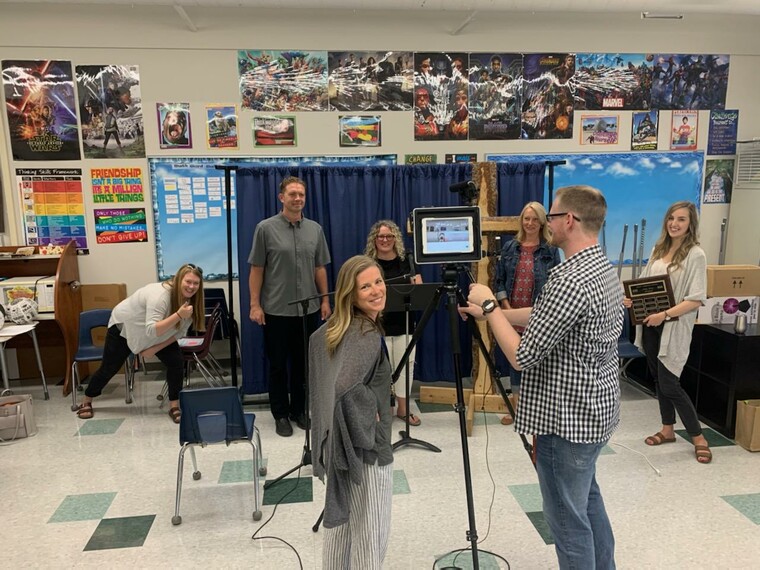 We are blessed with a group of amazing students.  So many of our students were honoured this week.  The presentation may have been different but the importance of the recognition remains the same.  Congratulations to all of our students for staying committed to your education during this unusual time. Your perseverance paid off.
The list of awards and their recipients are listed below.  Congratulation to all of our students.
Servant Leadership Award - This prestigious award is presented to one graduating student who exemplifies and values the characteristics we strive to inculcate in our TCS students:

Lives out 1 Timothy 4:12 "Let no one despise you for your youth, but set the believers an example in speech, in conduct, in love, in faith, in purity" (ESV).
Including others
Encouraging others
Positive role model 
Reflects the values of TCS

This year the Servant Leadership Award is presented to Naomi Neufeld. Please take a moment to watch Mrs. Hedley's presentation of the award.
Valedictorian – The student considered for the Valedictorian Address at the Graduation Ceremony is based on the following criteria:

Academic achievement
Leadership ability
Public speaking ability
Christian walk, as demonstrated throughout the school year
School Participation

This year our Valedictorian is Katrina Janssen.
 Historians – The class recommends students to share the history of the class over their 10 years at TCS.  These students have been at TCS for all of their school years since Kindergarten.

This year our Historians are Felix Okwaning and Hannah de Silva
Longevity Award  - students attending TCS since Kindergarten

21 recipients
Carson B, Kristin B, Ella B, Hannah D, Jirehl D, Madison F, Kobin H, Malina J, Katrina J, Ben J, Luke K, Micah K, Lily L, Jesse M, Callum M, Jonah N, Naomi N, Daniel O, Ingrid S, Ader Q., Felix O
Career and Technology Studies Awards - students who demonstrated dedication and excellence

one recipient per grade

Grade 7: Theo N
Grade 8: Michael V
Grade 9: Connor M
Honours: 80% to 89% average for all 4 core subject with no mark lower then 75%

Grade 7 - 14 recipients
Grade 8 - 11 recipients
Grade 9 - 9 recipients

Honours with Distinction:  90%+ average for all 4 core subject with no mark lower then 85%

Grade 7: 3 recipients
Grade 8 - 19 recipients
Grade 9 - 18 recipients
            Link to Honours and Honours with Distinction List
Athletics - excellence in athletics as well as a positive leadership role on teams and in PE class

two (one male, one female) recipients per grade with the exception, this year, with 2 grade 9 girls

Grade 7: Paige V & Isaiah G
Grade 8: Sophie E & Biniyam V
Grade 9: Malina J/Kendra M & Ben J

Fine Arts - students who demonstrated dedication and excellence

Grade 7: Ella B & Gianna M
Grade 8:  Joseph H & Jared H
Grade 9:  Jirehl D & Naomi N

Drama Scholarship - students who demonstrated dedication and excellence and express an interest in continuing their drama studies in the future
Citizenship Award - exemplified Micah 6:8 in their lives

Grade 7: Ainsley B, Austin K, Ava W
Grade 8: Emily B, Jared H
Grade 9: Ella B, Neve H, Camden M