Back to all posts
Posted on
Track & Field Highlights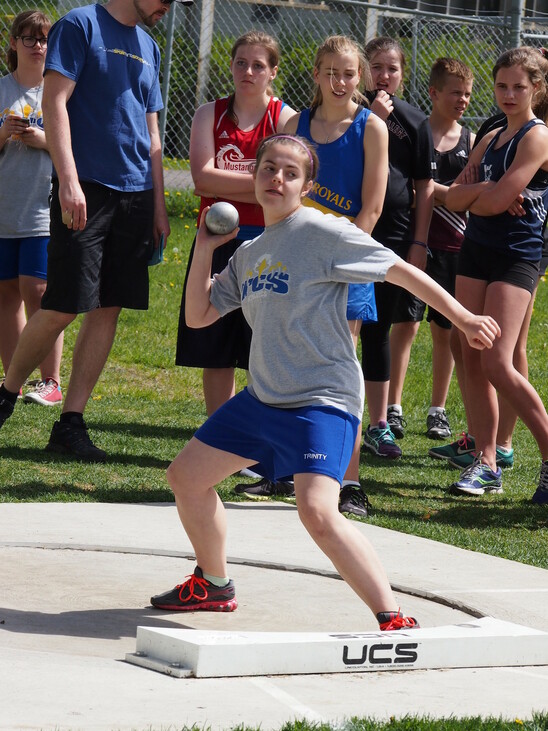 The TCS track season has come to an end and as we are becoming accustomed to, the Eagles soared stronger, faster and higher than many of the competitors from other schools. On May 30th our athletes competed in the ISAA Track meet and our students competed extremely hard. As a team we finished with the highest point total of any other school our size and we captured the ISAA team championship banner for a record 13th straight year! Congratulations to all athletes who competed and did our school proud.
The team came together thanks to some fantastic volunteers who diligently coached and encouraged our kids in each of the separate events. I would like to especially thank the following people for volunteering their time for our program so we can continue to be so successful:
Tim Dardis/ Lisa Dardis– All running distances, technique and starts…
Joyce Verhoeff – All jumpers, runners, and much administrative organization for the meets…
Mike Tiemen – Shot Put / Discus
Our program continues to be strong thanks to our wonderful volunteers. Thanks so much to all of you!
The 16 athletes who won first or second in the Calgary meet went on to compete at the South Central Zone Provincial Championships on June 3rd, and we had some excellent finishes there as well. Several athletes finished in the top three in their events. An honorable mention award goes out Zachary K. and Amber S. who were aggregate winners in their age categories! What an awesome season for all of our athletes. We are very proud of our Eagles!
Athletes who finished in the top three in the city or Alberta South Central Zone meets:
Ellen T. 
Abiana C.                   
Evelien B.             
Anika D.         
Kylee W.
Amber S.              
Annelise H.          
Saywer C.             
Savanah C.              
Janelle W.                 
Megan J.                      
Zachary K.            
Jestin C.     
Layomi G.
Jillian H.                   
Niko H.                
Jackson H.                     
Matthew S.
Mianna V.         
Courtney T.        
Michael Z.          
Ayden R.      
Way to do your school and community proud! Keep soaring high Eagles…
Mark Jonker
TCS Athletics