Back to all posts
Posted on
Blessing our Seniors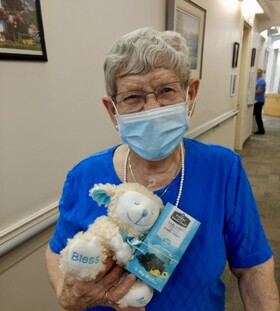 Here are some pictures of the kindergarten classes' service project that was completed just before Easter break.
The kinderkids did extra jobs around the house to purchase items we thought the residents at the Silvera for Seniors home in Shawnessy would like. We also made cards for them. The manager of the residence told me the ladies and gentlemen were very pleased and blessed to receive the gifts we sent them. She sent me pictures of some of them with the gifts they chose.
Thank you to all who participated!
Mrs. Heinrichs and Mrs. Lake