Back to all posts
Posted on
Christmas Concert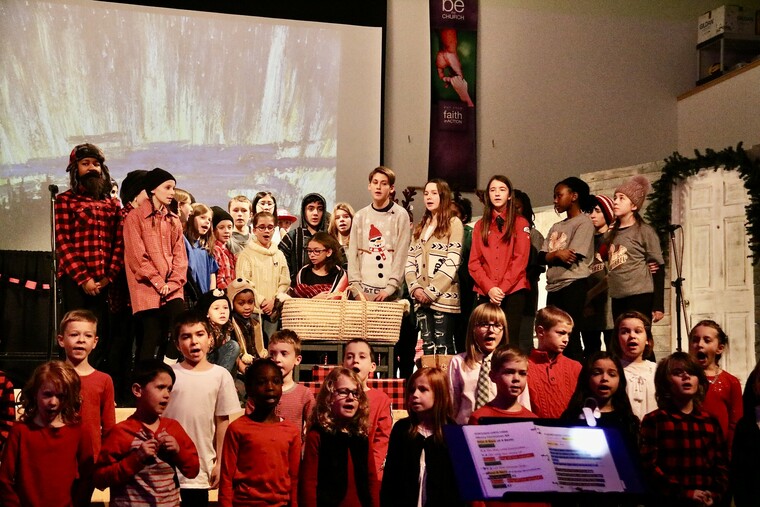 Did you get a chance to see our Christmas Concert?  It was an awesome night of full of musical performances by our Kindergarteners, Grade Ones and our Elementary choir, dancers as well as the world premiere of an original Canadian Christmas story, "Christmas Carol".  It was an amazing night that truly kindled the spirit of Christmas, eh?
The concert featured the musical, "Canadian Carol" which was a brand new story, written just for TCS and the setting is close to home. On a cold and snowy Christmas night, 3 innkeepers in a remote fishing lodge encounter a flurry of guests seeking shelter from the storm. How many different kinds of people can come together under one roof to celebrate the birth of a very special child? Inspired by the music and lyrics of well-loved Canadian songwriters, this story is a fresh and fun take on a true north Canadian Christmas!
The theme song, "Porcupine in a Pine Tree", was a fun version of "12 Days of Christmas" and featured all things Canadian. "On the twelfth day of Christmas, my true love gave to me,
twelve cubs a dancing,
eleven puffins piping,
ten lumberjacks,
nine loons canoeing,
eight mounties munching,
seven sled dogs sledding,
six squirrels curling,
five Stanley Cups,
four calling moose,
three beaver tails,
two caribou,
and a porcupine in a pine tree!"
A big thank you to everyone who made this happen behind the scenes:
Canadian Carol Script - Mrs. Hedley 
Drama/Artistic Direction - Mrs. Leoppky
Musical Direction - Ms. Morris and Mr. Carter
Costume Designer - Mrs. Van Schoor
Technical Direction - Mr. Peterson
Dance Choreography - Miss Stasko