Back to all posts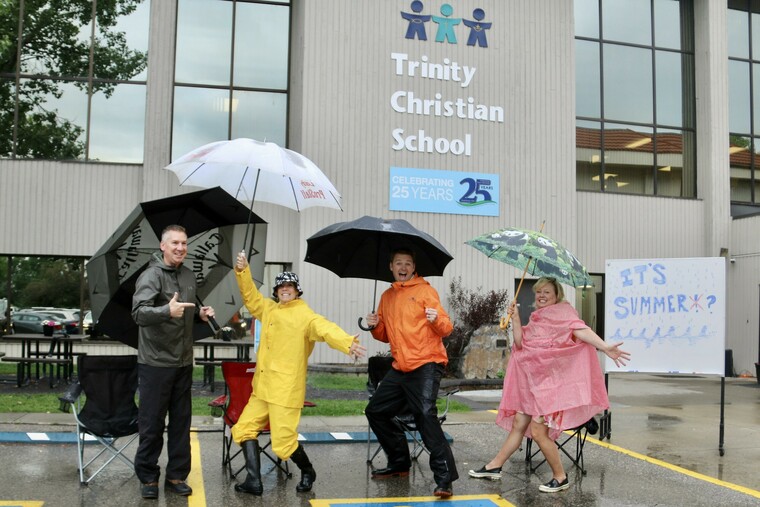 What's so great about TCS?
Our staff knows how to take lemons and make lemonade!
On the last day of school yesterday, under the threat of more rain, our admin team met our students with big smiles, umbrellas and a sprinkler (for the rain effect since it did not rain).
It's Summer!?