Back to all posts
Posted on
Leaving for Nowhere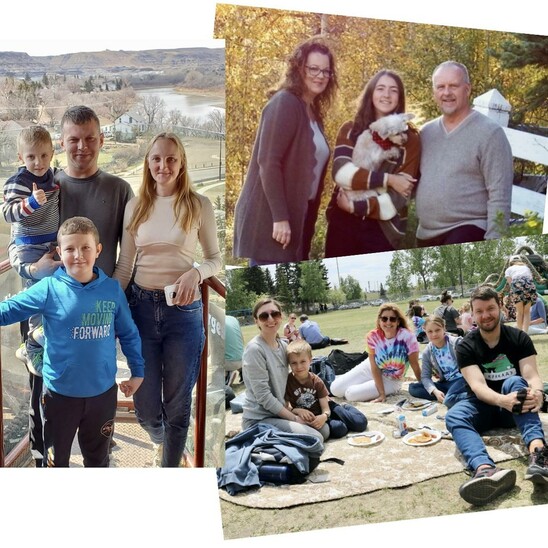 Three families left their homes after devastating situations not knowing where they would end up - leaving for nowhere. Please take a few moments to read, in their own words, the experiences and gratitude from the two families, Drobot and Skoryk, from Ukraine who joined us at TCS this spring as well as an update from the van't Wout family who came to TCS after the 2016 Fort McMurray fires.
When the war broke out in the Ukraine this February, God put his hand on two families, Drobot and Skoryk, who would eventually find some peace at TCS and hosted by two of our wonderful TCS families, Veldhoen and Wiebe.  Leaving the Ukraine with nothing but a couple of suitcases they had no idea where they were going - leaving for nowhere.  "In the darkest of times, Jesus showed the way and led us forward. He showed us many miracles.  There were days when it seemed that there was no way out of the situation, but in the morning the Lord sent help and everything was resolved."
Please pray for peace in the Ukraine and for the Skoryk and Drobot families as they navigate their new home away from home.
Story Spotlight: Drobot and Skoryk Families
In 2016 we were also blessed to help the van't Wout family who lost everything in the Fort McMurray fires. The family returned to Fort McMurray after being at TCS for a few months only to find God opening the door for them to return to TCS a year later.  Their daughter, Sophie, is entering Grade 9 at TCS next year. Please read their original story and what brought them back to TCS in their updated story.