Back to all posts
Posted on
Where Do We Stand? ... How Do We Know?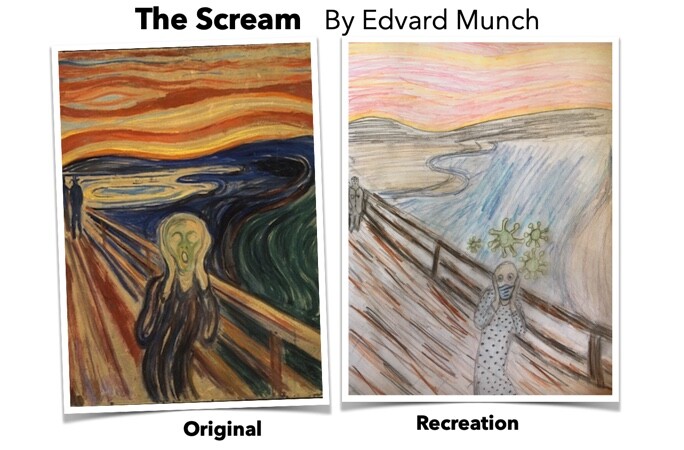 In grade 8 the students were challenged to critically explore current issues such as;
profiteering during COVID,
random acts of kindness,
the importance of discerning truth amidst fake news,
government hindering free trade during a pandemic,
the role of innovation during a crisis.  
They then researched how this might impact either our social, political, economic, or cultural systems based on their own worldview. 
Once they found their stance they were challenged to represent their worldview creatively through:
the recreation of a famous piece of art,
by doing a commercial,
public service announcement,
or broadcast.